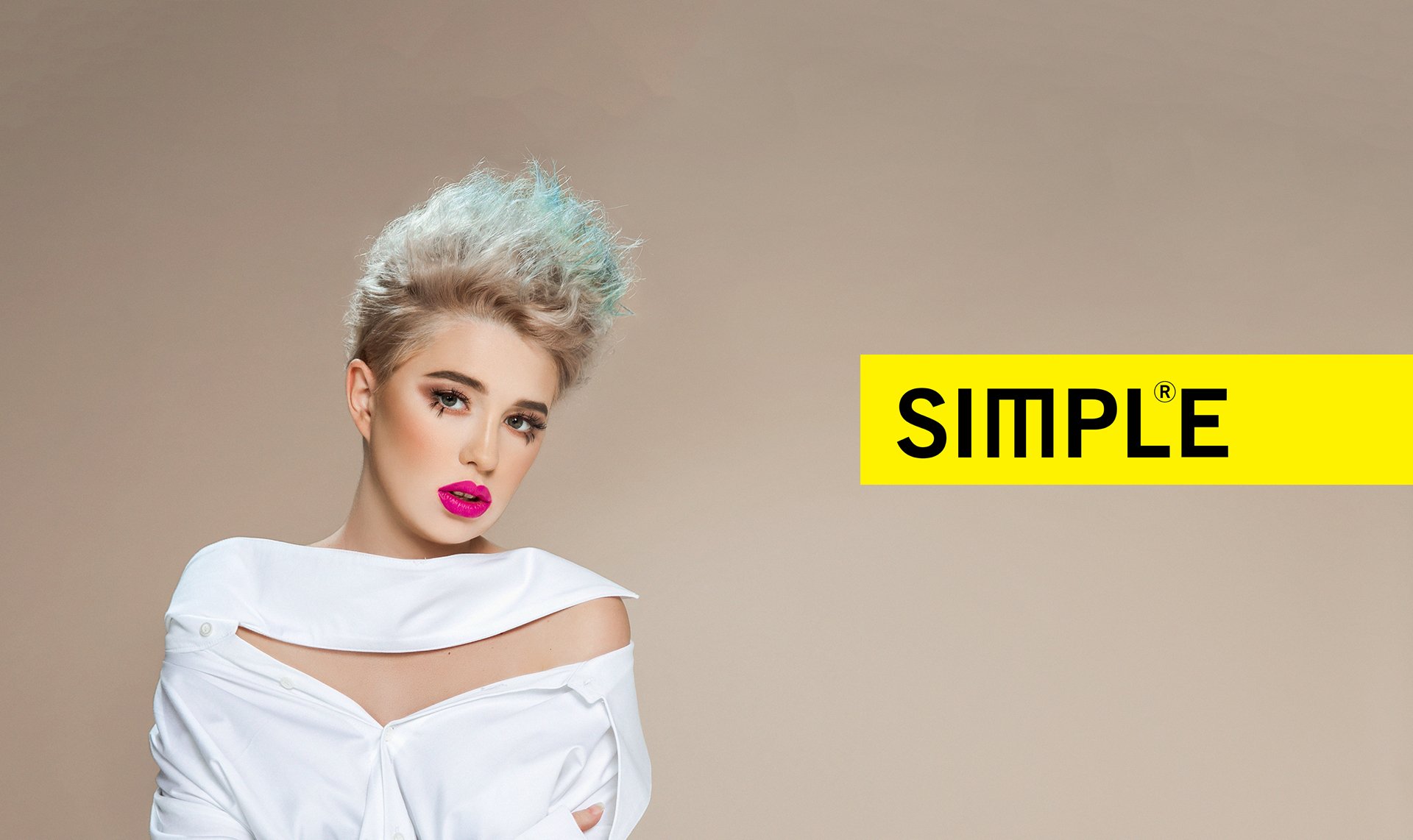 If you indulge at SIMPLE hairdressers, your hairstyle will always be flawless.
For prettier, fuller, healthier hair
The SIMPLE hair salon is home to highly qualified hairdressers, full of life and fresh ideas, all just waiting to take care of you. The staff at SIMPLE consists of young, daring hairdressers, who will be able to advise you on your new hairstyle, whether you want to keep up with the latest fashion trends or are a fan of more classic hairstyles. They regularly upgrade their knowledge at professional seminars and closely follow fashion guidelines in hairdressing, giving you the choice between hyper-modern or classically designed hairstyles.
Entrust yourself to their experienced hands and let your hair shine again in all its beauty. The SIMPLE hair salon uses products from well-known brands such as TRINITY haircare, Invisibobble, Macadamia Natural Oil Haircare, Moroccanoil, Schwarzkopf, Paul Mitchell, Artègo and Tailor's, all of which are famous for the quality of their ingredients. The staff will help you choose the right products from this extensive selection to make your hair come alive again. The SIMPLE hair salon will make sure your hair is prettier, fuller, healthier.
And men, you're more than welcome to visit SIMPLE as well! In addition to haircuts and hairdressing, they also offer shaving services such as beard and mustache grooming and beard shaving. You don't just get a beautiful hairstyle—you get a comprehensive list of services at affordable prices, making sure you always leave the SIMPLE hair salon well-groomed and satisfied.
Always at your best with Frizerski salon SIMPLE
The story of SIMPLE hair salons started in 2001 and has since grown into a well-established chain of hairstylists with over 30 salons in Slovenia and almost as much abroad. SIMPLE salons are located in shopping centres with a purpose – to save their clients time and money. At SIMPLE hair salons there is no waiting line, so everybody can get quick, quality and affordable hair styling services.
And because your hairstyle says a lot about you, SIMPLE is a great ally for your hair needs. Haircuts at SIMPLE hair salon always follow the latest fashion trends and techniques, but still remain easy to maintain at home with no special styling skills. Precise colouring techniques and styling tricks add to your hairstyle the "it" factor, refreshing your look and making you feel good in your own hair.