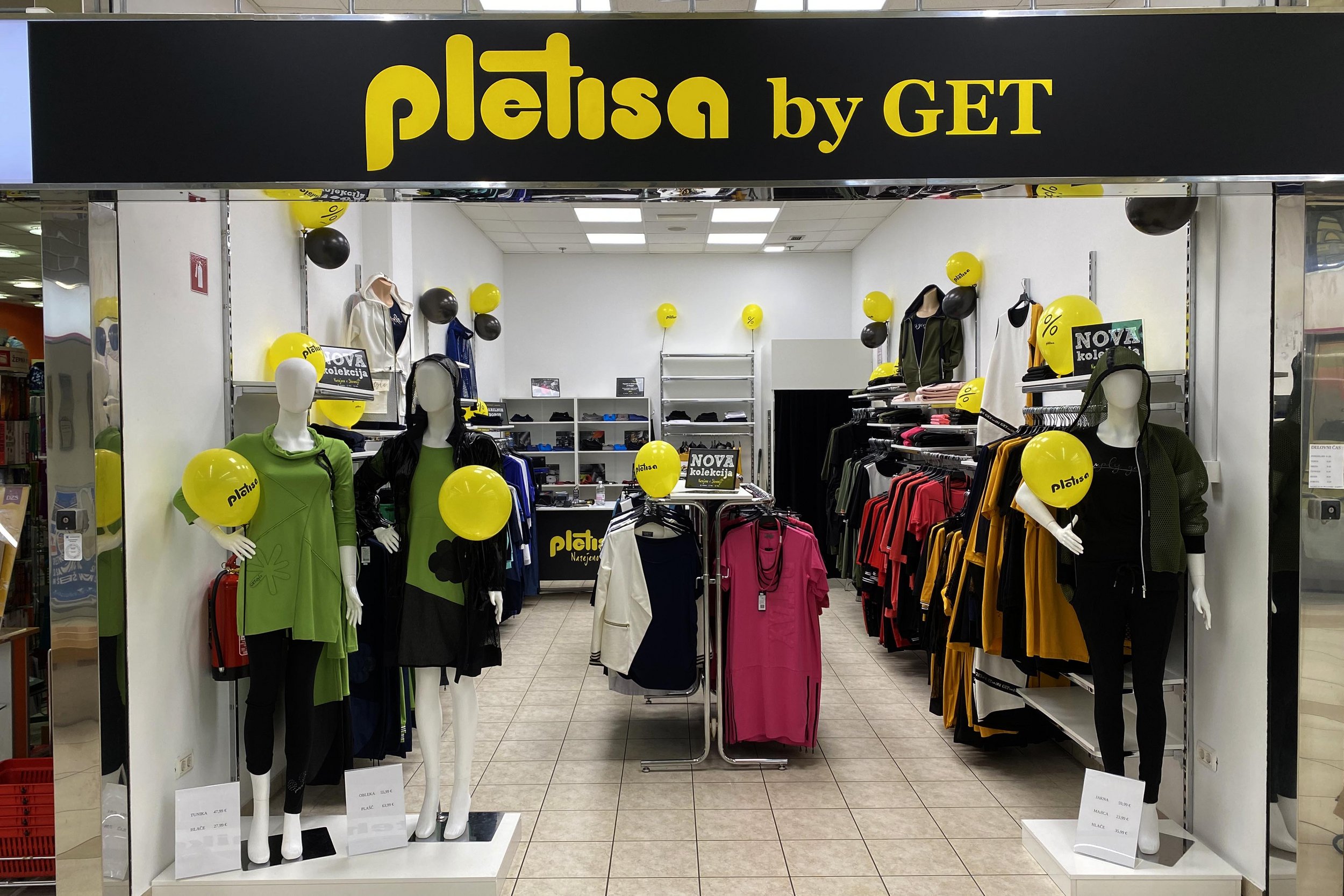 A Slovenian fashion brand with unique character. Pletisa by GET brings quality and outstanding materials to your style.
A fashion store with character
Tired of the same old fashion trends that repeat from store to store? Welcome to the fashion boutique Pletisa by GET. Pletisa is a Slovenian fashion brand with unique clothing for women, men, and children, all made in Slovenia from domestically knitted cotton and other high-quality materials.
Refresh your fashion style and get inspired. In the Pletisa by GET store, you'll find beautiful T-shirts and warm sweaters, lightweight dresses, pyjamas, lingerie, and many more wonderful fashion pieces. Unique fashion designs and colour combinations will refresh any wardrobe. Stand out from the crowd and feel absolutely phenomenal. The fashion selection at the Pletisa store in the Supernova Mercator Ajdovščina shopping centre will delight you with its relaxed playfulness in every season. From fresh spring and summer collections to wonderful combinations for autumn and winter, your wardrobe will always be stylish and comfortable.
Visit the Pletisa by GET store, where friendly staff will assist you in shopping and combining these beautiful and incredibly comfortable fashion pieces.
Pletisa, a traditional family-owned brand
Pletisa is a family-owned company with a proud history dating back to 1987. The company took its first steps as one of the few cotton-knitting mills in the Slovenian market, and then widely expanded its activities into the production of finished products – women's, men's, and children's clothing under the brand GET.
The Pletisa company recognizes the importance of local domestic production. From cotton knitting to the creation of fashionable clothing and sales, everything takes place in the Slovenian market. Most of Pletisa's products are made from domestically knitted cotton, complemented by high-quality materials in line with current trends. All Pletisa clothing is characterized by proven quality, unique designs, and colours that reflect the hottest trends.
You can purchase Pletisa products in more than 50 stores throughout Slovenia, including Supernova.